We are excited to announce the launch of a 5 months Incubation Program under Greenovation project.
Zixtech HUB is the Lead hub for #Smart #Agric Sector will provide cutting-edge and tailored made support for the 6 selected startups
Cohort 1 Startups:
1. Farmer Lifeline Technologies – Kenya
2. Brastorne Enterprises – Botswana
3. Sustainable Farming Solutions – Malawi
4. AgriTech Analytics – Kenya
5. Demasko Farms – Ghana
6. Irri-Hub Ke Ltd – Kenya
After the Incubation period with a focus on #Product, #Business #Development, and #Investment #Readiness Modules, each startup will be connected to World Class #mentors.
Taking advantage of Peer to peer learning to unlock best practices among the startups.
Each startup will receive an investment after Graduation.
Background
The Greenovations project responds to calls for exploration and development of structures and mechanisms to support the identification, ideation, and development of solutions by start-ups to attract funding and absorb large capital, thus going beyond early-stage green start-ups to growing, and mature green innovation enterprises.
The project aims to achieve this by establishing a framework that brings together actors and stakeholders of the green innovation and entrepreneurship ecosystem in Africa to identify and ideates solutions, organize and support innovators and entrepreneurs, with a focus on empowering African youth and women. Greenovations will also initiate appropriated measures and structures to support and strengthen the ecosystem of innovation and entrepreneurship in Africa.
Green Sectors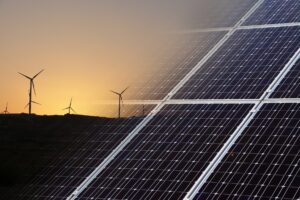 Renewable Energy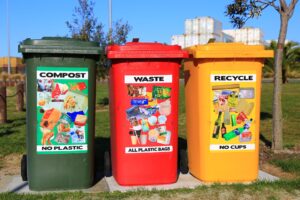 Waste Management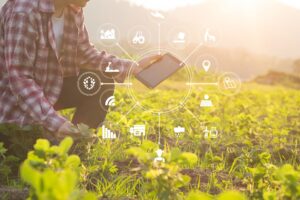 Climate smart agriculture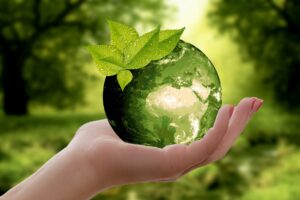 Climate action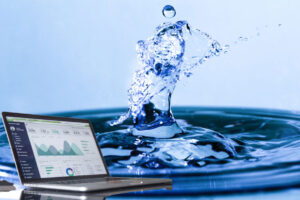 Water management
Green Entrepreneurship Stakeholder Alliance
Quintuple Helix of Innovation and Entrepreneurship
The project takes the perspective of the quintuple helix as a network of relationships, where public and private organizations interact in value-creating processes to transform various inputs into valuable outputs for themselves and others for the support of innovation and entrepreneurship in Africa. The emphasis in the project is on the relational processes taking place within a quintuple helix setting, that is, the actors (public and private) involved, the resources combined, and the activities performed, as well as the outcome of the processes, that is, the perceived value by the actors involved in the network of relationships.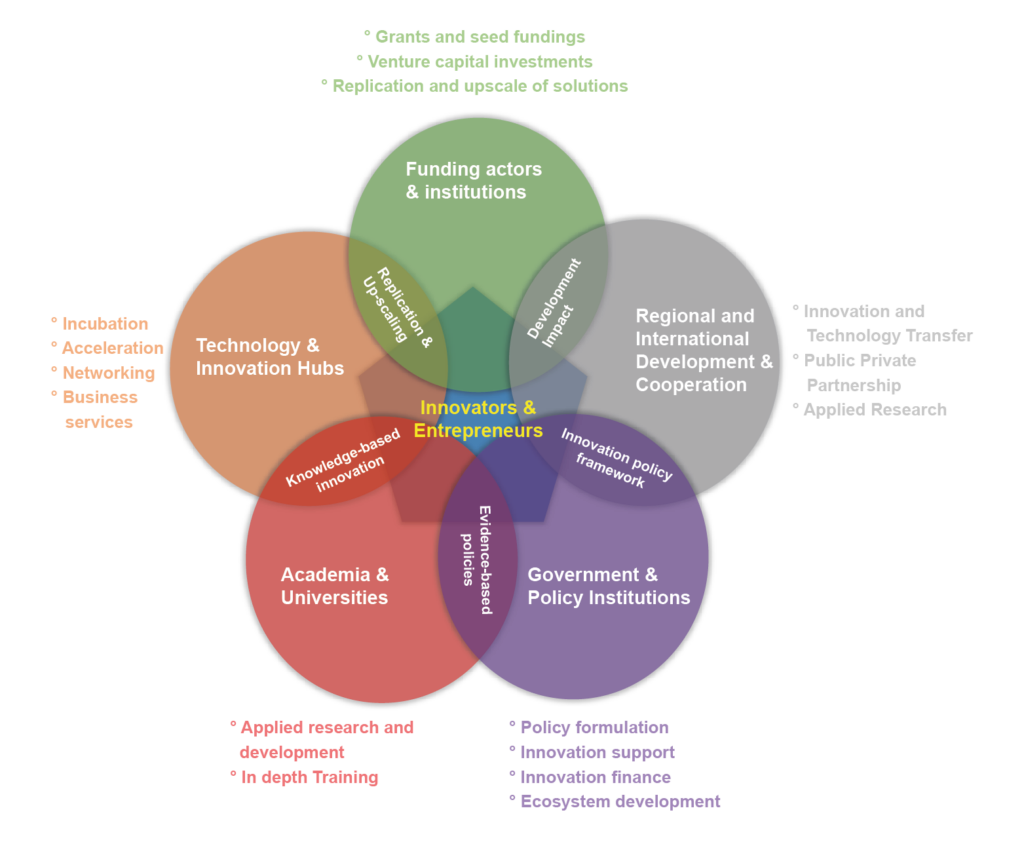 Project Objectives and Methodology
The methodological approach in Greenovations consisting of incremental components or steps for the setup of the ecosystem to support youth and women green entrepreneurs in Africa in line with the project objectives.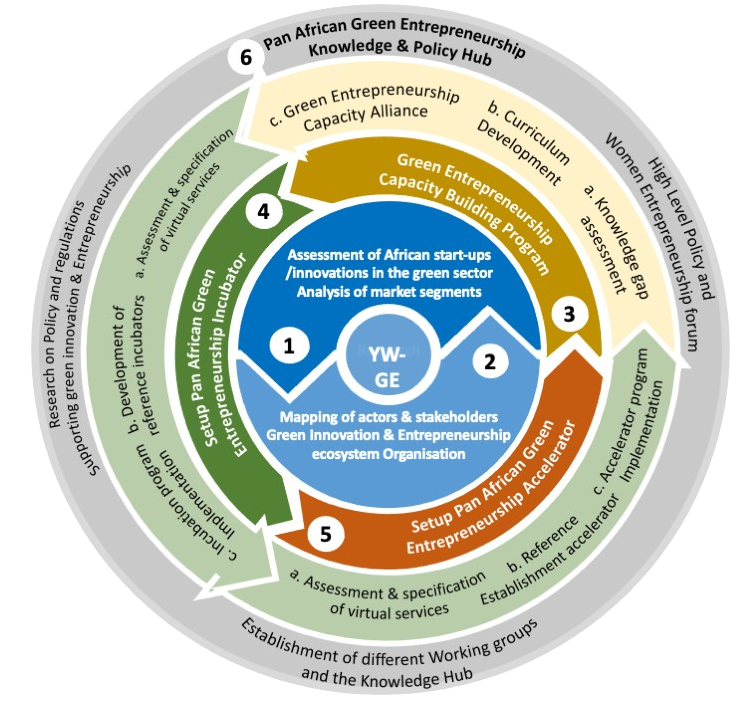 Assessment and classification of African start-ups, innovations and promising market segments in the Green sector
Mapping of actors and stakeholders and structure of the Ecosystem Green Innovation and Entrepreneurship in Africa
Strengthening youth skills and capacity for the development of knowledge-based innovations and start-up in green sectors
Setup of Pan African Green Entrepreneurship Incubator and acceleration Framework
Establishment of a Pan African Green Entrepreneurship Policy and Knowledge Hub